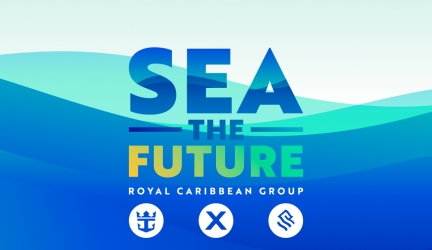 INTRODUCING SEA THE FUTURE
At Royal Caribbean Group every day is oceans day. But today, World Oceans Day, gives us the opportunity to celebrate and bring attention to our oceans which are central to our business and overall mission of delivering the best vacation experiences, responsibly. Beginning 30 years ago with Save the Waves, a first-of-its-kind environmental program in the industry, we have continued to evolve and gone beyond what is expected. Today, we are excited to introduce a fresh and approachable way of spotlighting the work we do with SEA the Future.
SEA the Future and its three main pillars — (S)ustain our Planet, (E)nergize Communities and (A)ccelerate Innovation — will be featured regularly across our brands as we pioneer, innovate and reach beyond the horizon.